About Us...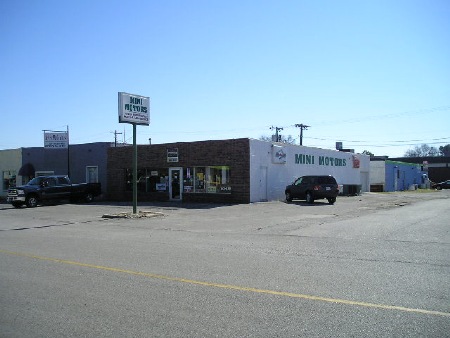 Mini Motors Outdoor Power Equipment Inc.opened its doors in April 1995 and began serving the fine folks of the Shoals and surrounding areas for their outdoor power equipment sales and service needs. We began with two focal points in mind, providing outstanding sales and service to our customers that were second to none! While we still strive to focus on those points today our effort has been noticed as our customer base has extended well beyond the Shoals and into Tennessee, Mississippi and into Birmingham.

While many things have changed over the years, one thing that remains the same is to offer nothing than the best to our customers! For that reason alone we continue to be a full line Sales and Service Dealer for Stihl and for Bob-Cat. It only makes sense that if we want to be the best, we should believe in the best for you, our customer.

Unfortunately there are "dealers" out there that are only concerned about making the sale of a product and leave you to find another dealer to either repair or supply parts for the product they sold you! Rest assured knowing that anything purchased from Mini Motors Outdoor Power Equipment Inc. can and will be supplied parts for, and serviced by us. We DO service what we sell!

We have several Lawn Care Operators that purchase commercial equipment from us. When you are a commercial LCO and have a problem with your equipment purchased from us you also get priority service. We understand that time is money and the longer you are without the equipment the more money you lose.

We would like to thank all of you who have been our valued customers over the years and look forward to continuing serving you as well as gaining new customers.